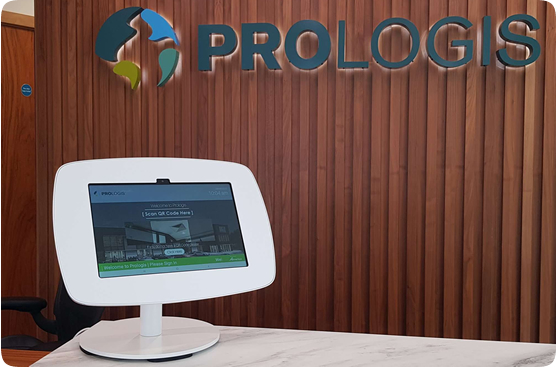 Modernise your approach,
Go Digital...
The Advertico Visitor Management Solution (AVMS) is a simple, cost-effective GDPR compliant solution which empowers your organisation to efficiently manage visitors and contractors entering your building, replacing the paper book with a digital tablet solution.

Our solution offers the flexibility to make it adaptable to a wide range of sectors, including corporate buildings, offices, industrial warehouses, schools, colleges, training centres and any establishment which has a need to track and manage visitors. The solution is customised to meet your specific needs and personalised with your organisation's branding, giving you a completely unique and bespoke solution.
The future of buildings is touchless
Due to COVID-19, there is a great need to reduce unnecessary touchpoints once occupancy is re-introduced in buildings, in-line with the new Government guidelines. The Advertico Visitor Management Solution (AVMS) will help you do just that with our new COVID-19 contactless QR code scanning feature.

It is a simple 2-way process. The tenant completes a pre-registration form on the cloud portal by entering the relevant visitor details. The visitor then receives an automated email containing a QR code. Upon arrival into the building reception, the visitor simply scans the QR code onto the reader to sign in and sign out, helping to reduce touchpoints and manage the COVID-19 risk in your building.