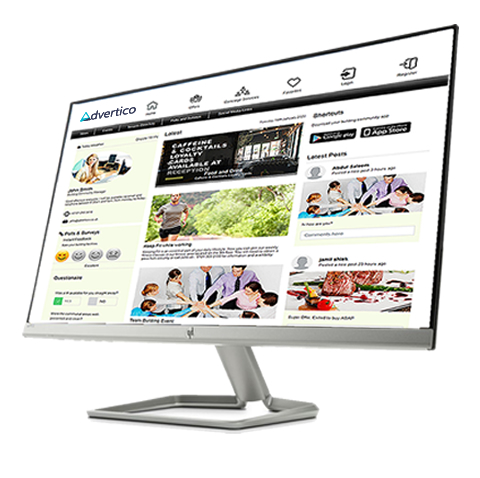 Noticeboards and newsletters are a thing of the past
Konnectico is your exclusive white-labelled Web and Mobile app platform which enables people in the workplace to engage, collaborate and build a vibrant online community. Whether you're a building or an office, your tenants and staff members will be empowered to have real-time access to the latest news, events, exclusive offers, services, reminders, alerts, discounts, competitions, polls, surveys and so much more!
Enhance communication, culture and experience
Effective communication within your organisation can help to foster a good working relationship between you, your staff and your occupiers - which can in turn improve the morale, culture and efficiency in your organisation. The Konnectico app and portal solution will help you achieve this by enabling you to circulate key information to staff and tenants within minutes - whether it's the latest news or a simple security reminder.

The 'Push' technology is an easy and innovative way to broadcast messages, reminders and alerts directly to your app users, making it a very effective communication tool. Statistics show that 90% of notifications received on a user's mobile phone are read within 3 minutes of being sent. The advanced control feature also allows you to filter messages to specific departments or tenants. This means you can send out unlimited reminders and alerts, whether it is blanket coverage to everyone or to a specific target audience – all this at the click of a button.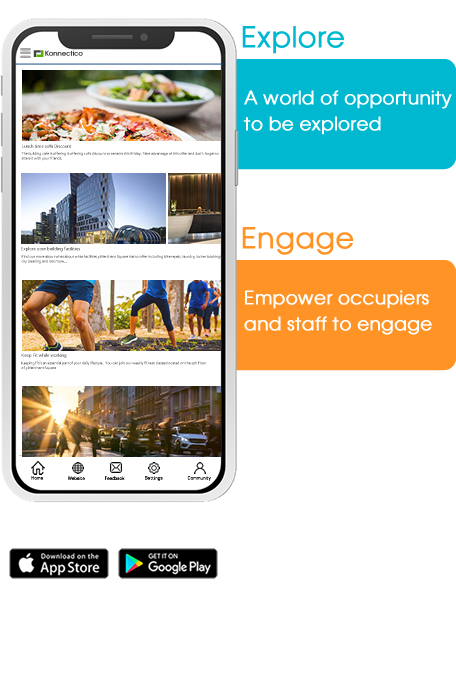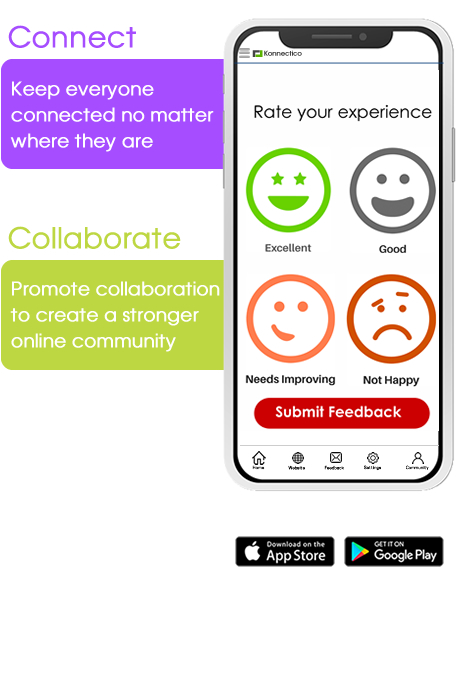 Your all-in-one portal and app Solution
The Konnectico solution package comprises of your very own customised and fully branded cloud portal providing users access to all the latest information. There are 2 x personalised mobile apps, both on the iOS and Android platforms. Our simple cloud-based content management software enables you to update content in real time quickly and easily.
Bespoke branding and Personalisation
Our in-house development and design team will work with you closely to ensure the web portal and app interfaces are customised according to your organisation's branding and logos, providing you with a unique personalised solution.